Add to favorites
Unspoilt and fascinating
places brimming with character
Come with us and delve into our region's remarkable history and heritage. Follow your nose around the backstreets of Artonne, one of the oldest villages in Auvergne. Take in the grand Belle Epoque architecture of Châtel-Guyon. See the sights of Volvic, famous for its mineral waters and stone. Travel back in time in Riom, Auvergne's historical capital. Seek out the dovecotes of Limagne around the village of Aigueperse. And that's just for starters…
Terra Volcana is home to countless unspoilt towns and villages, full of history and brimming with character. Here, you'll encounter a rich blend of history, culture and tradition.
On the Limagne Plain, you can do worse than stop off at the old fortified town of Aigueperse, which has a fascinating history.
From the Hôtel de ville to the Gothic Church of Notre-Dame, you'll want to take your time strolling through this village strung out along the road, a settlement once surrounded by marshes, hence its name, derived from the Latin aqua sparsa, or "spread water".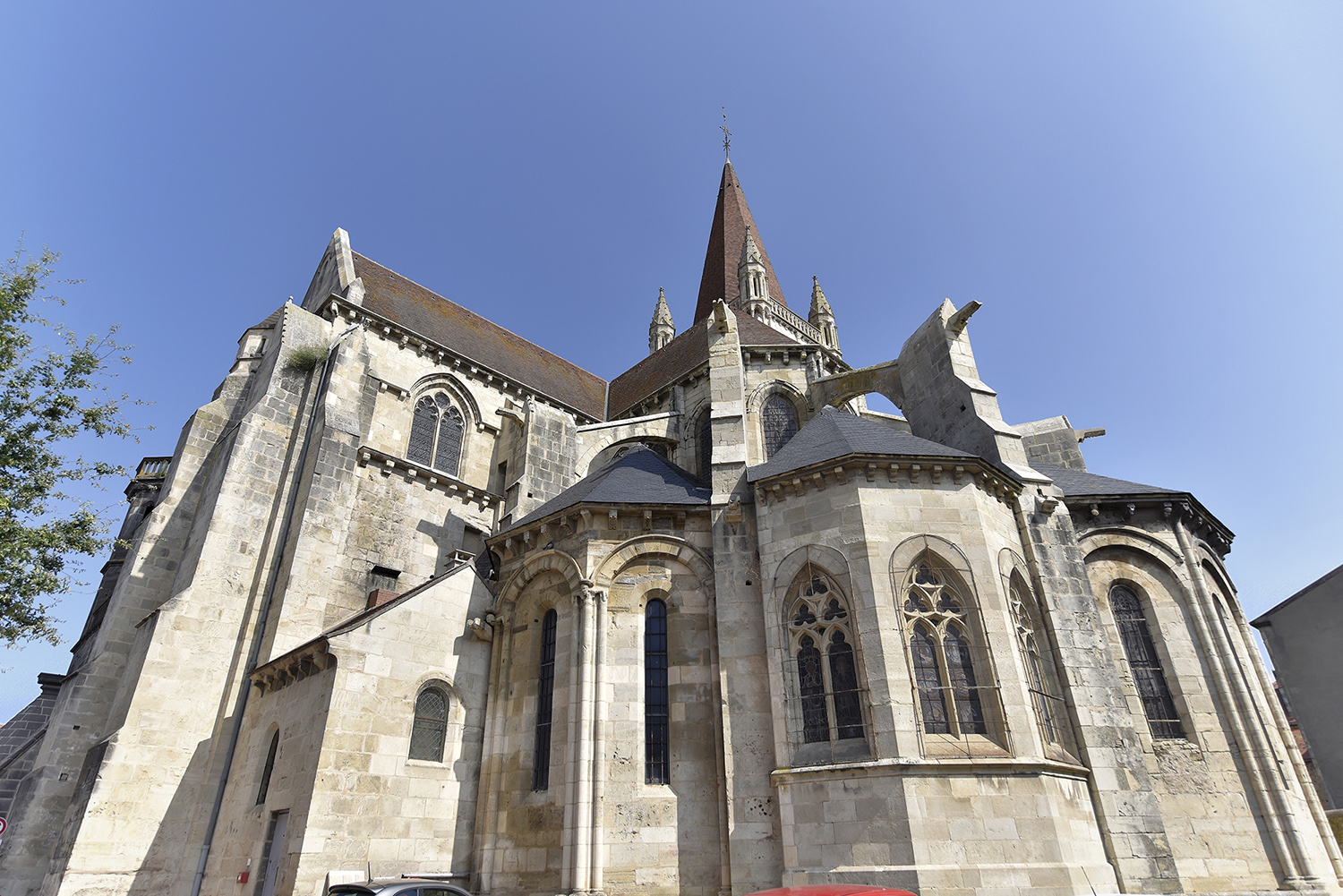 Our tip: Pop into Maison Vernet and pick up some hand-made pralines to nibble on the way !  This sweetmeat has been the local speciality here since 1850.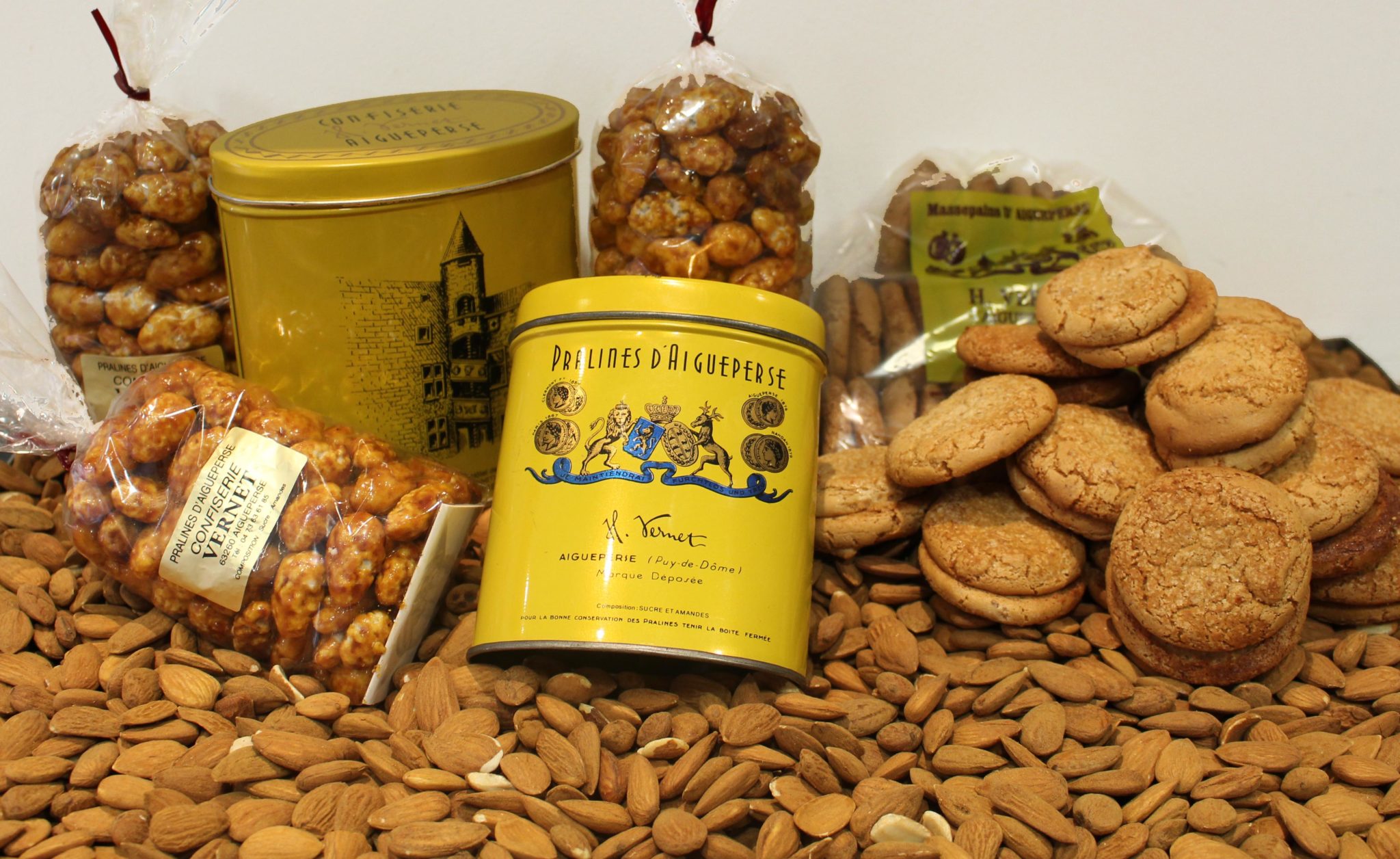 A historical town of character !
Not far from here, charming Artonne has a surprisingly laid-back, south-of-France feel, thanks to its geographical location. The Puy Saint-Jean hilltop discovery trail treats you to balcony views of the volcanoes and tells of this town's fascinating winemaking past. Officially recognised as a "Petite Cité de Caractère", Artonne has a way of getting under your skin.
Count the number of fountains dotted around the village – Artonne is famous for having so many ! And don't miss the striking Romanesque Collegiate Church of Saint-Martin.
But the best thing to do here is to visit the Moulin Fradet art workshops on the banks of the River Morge, to try your hand at enamelling lava stone and admire Nicole Guillien's watercolours.  
The sun was beating down mercilessly the day I visited Artonne, accompanied by my three children. With its quaint church, traditional winegrowers' houses, period fountains and above all its incredible view, we all agreed that this pretty winegrowers' village deserved its title of "Petite Cité de Caractère" (Little Town of Character). Joining a guided tour to look around was a great idea, enabling us to pick up all those little nuggets of information you would never know unless you did a bit of research : the tour of the church, the fact that the village grew up around a Roman road and had been ravaged several times by fire, which was the reason why so many fountains were built here, for example. Put simply, if you like walking, coming here to do a spot of sightseeing seems like a very good idea to me !

MAGAND (Sunday 18 september 2016 23:26)
Alo definitely worth a look are Thuret and the Romanesque Church of Saint-Martin with its fascinating historiated capitals, and the traditional tanneries of Maringues, home to the trade from the Middle Ages onwards. 
In Maringues, once an important market town, the banks of the Morge make a pleasant walk, and in summer you can join a guided tour around the Grandval tannery, which includes a museum and workshop full of tanner's tools..
Foodies will want to stop for lunch on the terrace of Le Clos Fleurirestaurant, or perhaps tuck into a picnic of fresh bread and cheese on the nearby Butte de Montgacon hill. The short climb is well worth it for the tremendous view ! 
RIOM : A "Pays d'art et d'histoire"
31 good reasons to come toTerra Volcana !
Because of their remarkable heritage, 31 towns, villages and hamlets in and around Riom make up one of France's Region of Art and Historical Interest.
This designation is official recognition of the historical interest of each and every one of these places.
We can't list them all here, but we should at least mention Ennezat and its collegiate Church of Saint-Victor-et-Sainte-Couronne. The building is a curious mixture of architectural styles, containing a set of incredible 15th century frescos. Meanwhile, Mozac's draw is the Romanesque capitals in the Abbey of Saint-Pierre.
Enval's boasts is it winegrowers' houses, and above all the famous Enval gorge nearby, carved out by the River Ambène.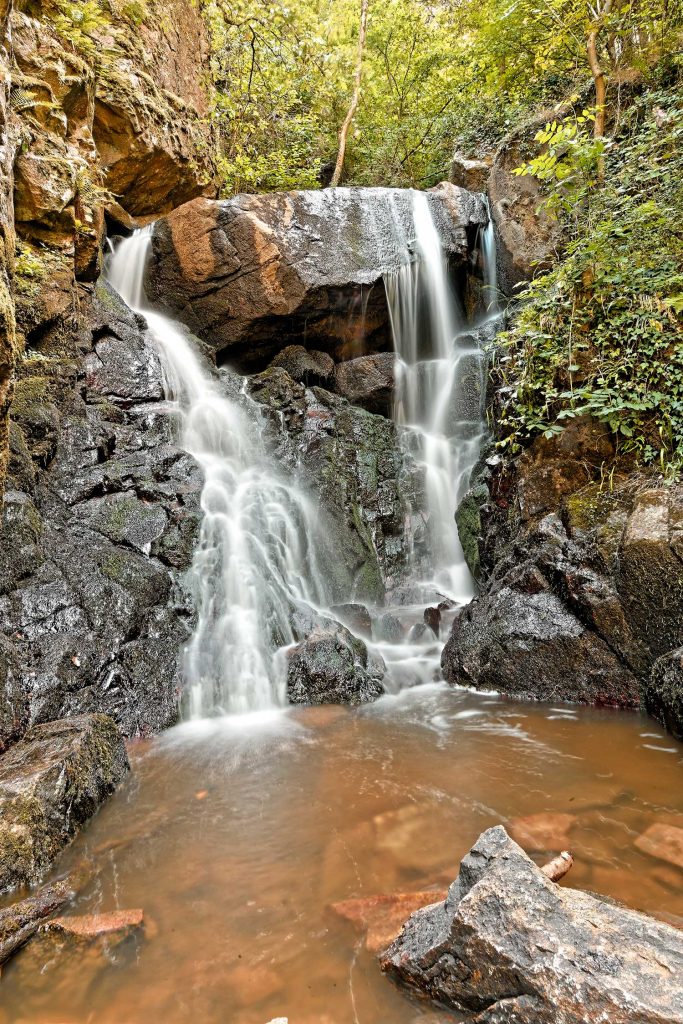 Our favorite is the Source Marie mineral spring, next to the house where Guy De Maupassant stayed when he came to Châtel-Guyon to take the waters. It's iron-rich water was once used in medical treatments.
The 19th century French author, known for his short stories, was particularly fond of this picturesque place.
But the flagship attractions of our Pays d'art et d'Histoire are without a doubt Riom, Châtel-Guyon and Volvic, three small towns each with their own remarkably distinct character. Follow the guide !
History-packed RIOM
The epicentre of this Region of Art and Historical Interest, the town of Riom, is best viewed from the top of the famous Clocktower (closed in 2021 for information).
Before you join a guided tour, brace yourself to tackle the 128 steps to the top of this former belfry. Because from here the whole town is laid out before you, against the stunning backdrop of the Auvergne volcanoes beyond.
Below you are the sights of the historical centre, once the capital of the Dukes of Auvergne : grand Renaissance town houses, fountains and remarkable façades lining the streets, laid out in a grid system.
And for those who can't get enough historical and cultural gems, Riom boasts more than 70 protected historical monuments begging to take you back through the corridors of time. 
The Maison des consuls, Sainte Chapelle, basilica of Saint-Amable, Hôtel Guymoneau, Mandet Museum… the centuries-old list is a long one. Medieval, Renaissance and Gothic influences overlap and intertwine to give this town a remarkable feel of unity. Much of Riom's charm comes from the Volvic stone used to build the town's most iconic monuments. 
But Riom has a modern side too, clear for all to see in the Jardins de la culture project, which has tranformed the sote of the old Convent of Rédemptoristine nuns into a major centre for arts and culture in an ambitious plan for the 21st century. Media library, cutting-edge cinema, schools of music and visual arts… Here, the past is one with the present !
CHÂTEL-GUYON, Belle Époque spa town
The best view of Châtel-Guyon is from the top of the calvary (at 471 m altitude), one of the hills on which the town was built. From here, you have an uninterrupted panorama of the spa district, which grew up over the second half of the 19th century. Want to find out more about this town of many faces? We think you won't want to leave !
VOLVIC, town of stone
Water and stone have always been the essence of Volvic – and that's not about to change !  Walk around this little town and you'll see that it's Volvic's many fountains that best sum up this marriage of water and stone.
Follow your nose around the narrow backstreets and you'll chance upon the old quarrymen-cum-winegrowers' houses.
Are you fascinated by Romanesque arts? You'll want to see the Church of Saint-Priest, a Cluniac site founded in 1095. Or perhaps you're a culture vulture? Then you'll love the eclectic mix of exhibits at the Marcel Sahut Museum and enjoy a stroll round the gardens of the historical Château de Bosredon !

With its long association with stone, it's no surprise to find that the craft tradition is alive and well in Volvic. Head for the Maison de l'artisanat to admire the skill of the sculptors and enamellers who work the stone with such dexterity. And because it's just round the corner, why not pop in to see Charly and Amaya at Happy Plantes, taking time out to sip a fragrant organic tea made with flowers of Auvergne.

Want to head for the heights? The Calvary erected in 1911, surmounted by a statue of Notre-Dame de La Garde standing watch over the town, will treat you to a breathyaking panorama.
Longing for wide-open spaces ?
Then head for the Parc de la Source and the Impluvium, where you can enjoy a variety of outdoor pursuits and activities. From electric mountain biking to orienteering, there's something for everyone !
It's also here that you'll find the Grotte de la Pierre, which recounts Volvic's fascinating (hi)story. When you emerge from these underground mine workings, you'll understand why Volvic is truly a town of stone.