Add to favorites
The Panoramique des Dômes, climb to the top of a sleeping giant!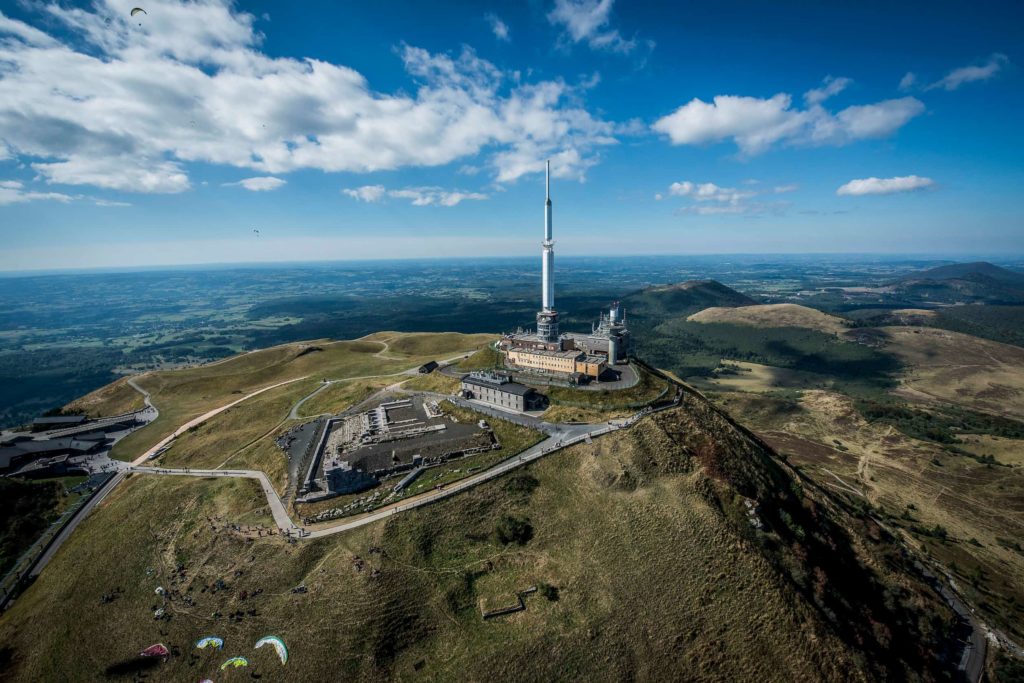 You too can stand at 1,465 metres altitude on the top of the Puy-de-Dôme, at the heart  of the Chaîne des Puys – Limagne Fault Tectonic Area, a UNESCO World Heritage Site of great geological importance.
From here you can gaze at the incredible scenery, taking in a sweeping 360° panorama of some 80 dormant volcanoes from your thrilling vantage point right in the centre of this sensitive nature area.

But what would you say if we added that you can reach this spot – officially recognised as a "Grand Site de France" – in just 15 minutes, on the Panoramique des Dômes?

And besides incredible views, the electric rack railway that takes you there opens to the door to a host of activities…

Before you venture to the top of this sleeping giant, head for the visitor centre next to the bottom terminal to see the exhibition that tells you all there is to know about the history of the Puy-de-Dôme and the rack railway that takes you to the top.
There's a special interactive children's section too, where kids can have fun while learning about the natural history of the Chaîne des Puys Mountains.
Before you know it, it's time to set off up the mountain. Make sure you get a seat by the window!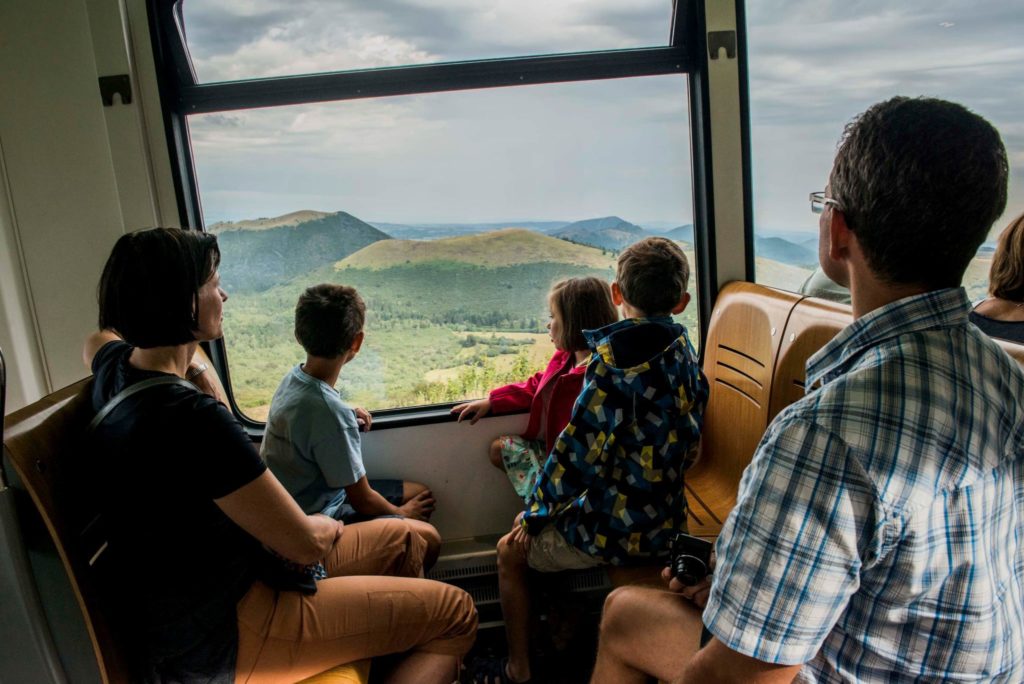 The Puy de Dôme, a great natural attraction and so much more…
When you get to the top of France's most famous volcano, you'll find the place is packed not just with natural attractions but historical interest too.
You can wander around the summit of the Puy-de-Dôme and follow themed trails: the Pilgrim's Trail, Conqueror's trail and Discovery Trail are great for adventurers of all ages.

Furthermore don't miss the rebuilt remains of the Temple of Mercury, which dates from the 2nd century AD. The interactive discovery zone there whisks you back in time to tell you all about the largest mountain temple in Roman Gaul.

And if you're in mood for a quick bite to eat or something more substantial, there's a choice of three eateries on the summit.
Lastly, all year round the Puy de Dôme and the Panoramique des Dômes organise free events open to all. Guided walks, concerts, yoga sessions, theatrical events and more!
informations