Add to favorites
Explore inside a real volcano at Lemptégy
The volcan de Lemptégy, is a fascinating real-life volcano that you can explore on foot and – new in 2020 – by electric train.
On arrival, you enter the visitor centre (completely redesigned for 2020 with a brand new layout), which prepares you for your exploration of the insides of the earth.

The Volcan de Lemptégy, at the heart of the Chaîne des Puys UNESCO wolrd heritage site, tells the story of the Auvergne volcanoes. It lays bare the anatomy of a volcano in a way that's easy to understand, revealing its secrets through a fun; interactive exploration.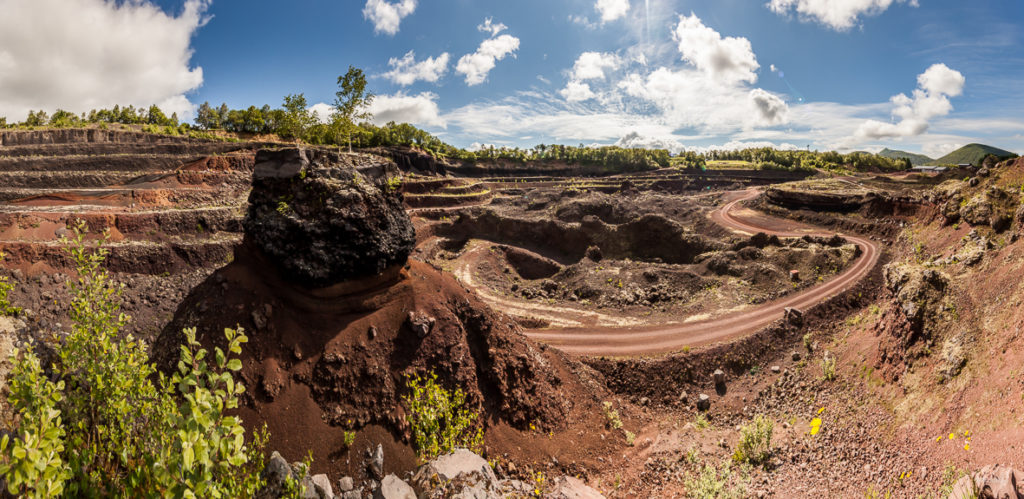 An amazing story
Here, you get to see the insides of the Volcan de Lemptégy, formed 30 000 years ago. At the end of the second world car, this site was chosen for the extraction of volcanic cinders for use in rebuilding the nation's damaged town and cities.
The quarrying, along with the scientific work that took place alongside, revealed the internal structure of the Volcan de Lemptégy to the public.
An interactive experience
With your guide, you see the inside of the Volcan de Lemptégy, exploring the site's fascinating geology. And you can even get your hands on real volcanic rocks!
Along the way, you'll take in incredible views of the 80 or so volcanoes of the Chaîne des Puys – the Volcan de Lemptégy is right in the middle of them.

On the last part of the tour, you even get to see the old machinery that for 60 years was used to extract the pozzolana stone: scalping green, riddles, trommel and various grinders and crushers.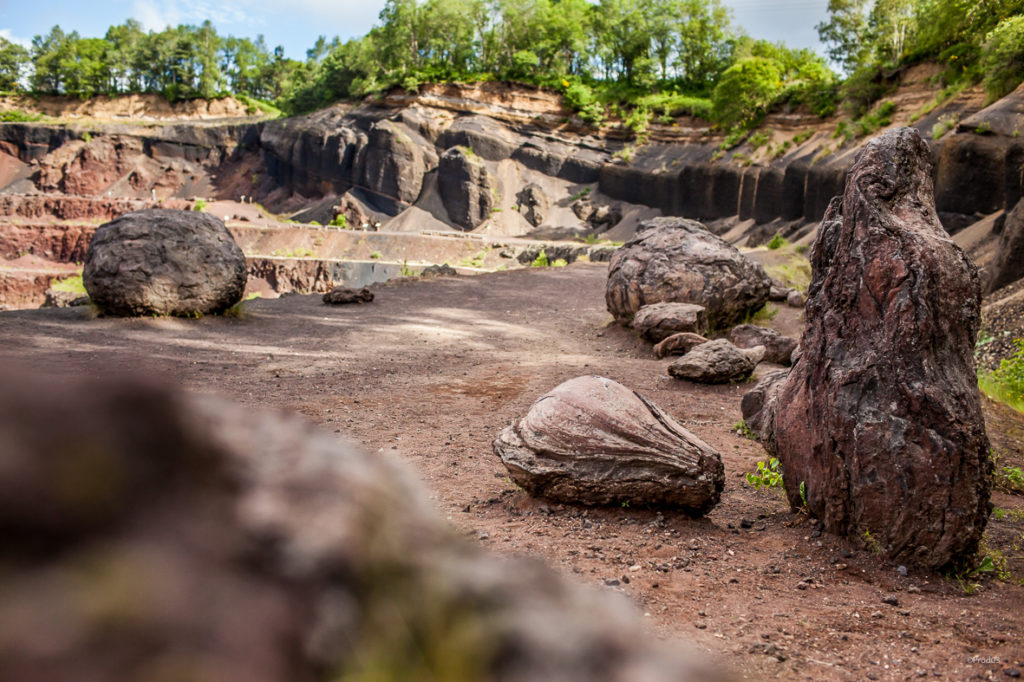 What would happen if the giants of Auvergne came to life?
At the end of the tour there are two exciting visitor experiences. What was like when the Chaîne des Puys was formed? And what would happen if it ever came alive again?
Step on board the Volcan Express for a 4 dimensional exploration of how the Chaîne des Puys and Limagne Fault were formed – an unmissable experience!
Go back 30 000 years to the beginnings of the Volcan de Lemptégy in the 4D film "Aux Origines"


See what it looked like before the stone was extracted, witness what happened when it erupted, fly high over the Chaîne des Puys, and watch in just seconds how the Volcan de Lemptégy shrank over the 60 years it was quarried for stone!
Exhibition space
There is also an exhibition space that explains more about the Volcan de Lemptégy's industrial use and the geology of the area.
Informations