Add to favorites
Worth going out of your way for
Terra Volcana has a way of getting under your skin. Peep through the doorway of our museums and you'll find yourself drawn in. Inside, you'll find stunning works of art, fascinating objects bearing witness to our popular traditions, and unusual private collections. And even the buildings that contain them are gems. You'll fall for the charms of these grand town houses and opulent châteaux now dedicated to cultural pursuits.
From antique art to modern design
In the heart of Riom, you'll recognise the Hôtel Dufraisse by its magnificent green door. The 'Pas-sage' you enter is a work of art in its own right. This is the home of fine arts in Riom : welcome to the Musée Mandet, the focal point of cultural life in the Riom area!

Cross the courtyard and you'll spy the beautiful Department of Contemporary Design, the museum's most recent addition, home to around a hundred unique items of decorative gold- and silverware. A few steps further, and you can start to browse the centuries through the rooms of the museum.

Because this fascinating museum is unrivalled, its three collections giving it three separate identities. In 1969, the Richard Donation endowed the collections with no fewer than 5,500 pieces of gold- and silverware, dating from Antiquity to the 18th century. Oh look – here's a weapon's room! And that's a Rodin, isn't it?

Ready to embark on a discovery of the arts?
The works of a life in art
If you've still not had your fill, you can head for Volvic. We've heard tell that the Musée Marcel Sahut is housed inside a former château there…

And they're not wrong: the Château de Bosredon with its formal French-style gardens is a treasure trove of art discoveries. Room after room is filled with the various collections of the artist Marcel Sahut, a descendant of local Volvic stonecutters. 

But before you go inside, take a moment to take in the fabulous panorama of the lowlands and volcanoes stretching out before you…

Done that? Now dive in and enjoy this museum unlike any other. First, works by the artist himself: nudes, portraits, rocky landscapes and still lifes. Then, his eclectic personal collection of artworks, donated to the town. Here, you'll find Foujita engravings, watercolours by Rodin, prints, sculptures, Oriental bronzes and African masks, all rubbing shoulders with an exceptional collection of 19th and 20th century drawings and paintings.

And don't miss the lithographs by Honoré Daumier. Marcel Sahut had 850 of them.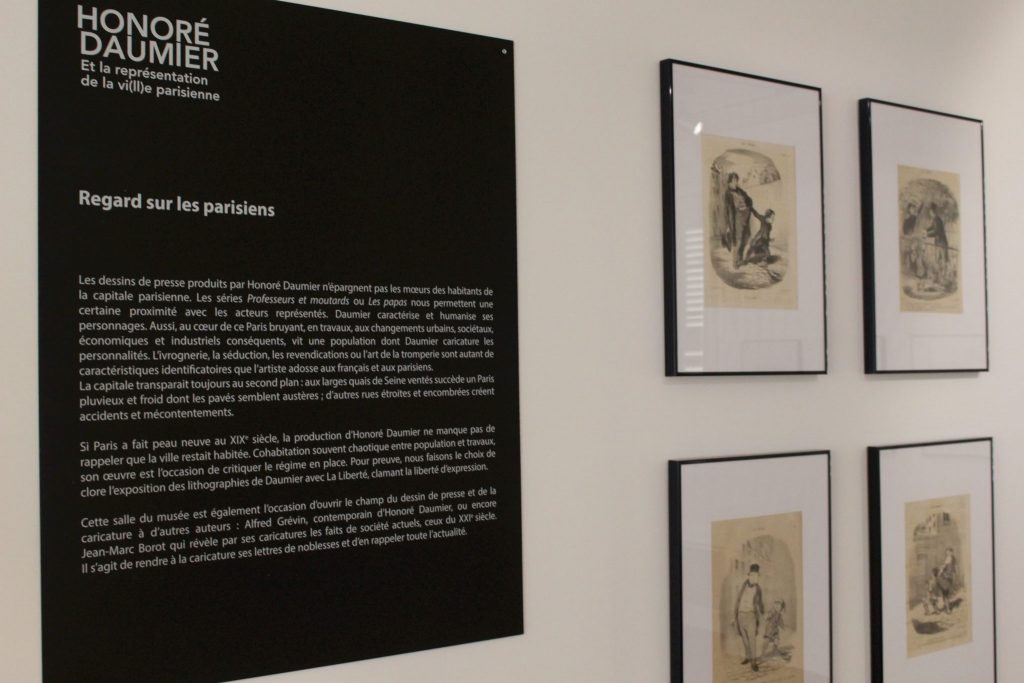 Auvergne's legacy
Come with us on a journey back in time.

A stone's throw from the Musée Mandet, in one of the pretty backstreets that wind their way through Riom's old town, the high wall of a grand town house opens onto the Musée Régional d'Auvergne. This museum tells the story of the ordinary people who once lived here, a tale of everyday rural life in the 19th century. Four thousand objects recount domestic life, how the locals toiled in the fields and the precious items they crafted by hand, such as headdress lace and religious wood carvings.

Put simply, this is the most important ethnological collection in Auvergne.

And the contemporary monumental work 'La Chapelle' by Jean-Paul Marcheschi will leave you open-mouthed.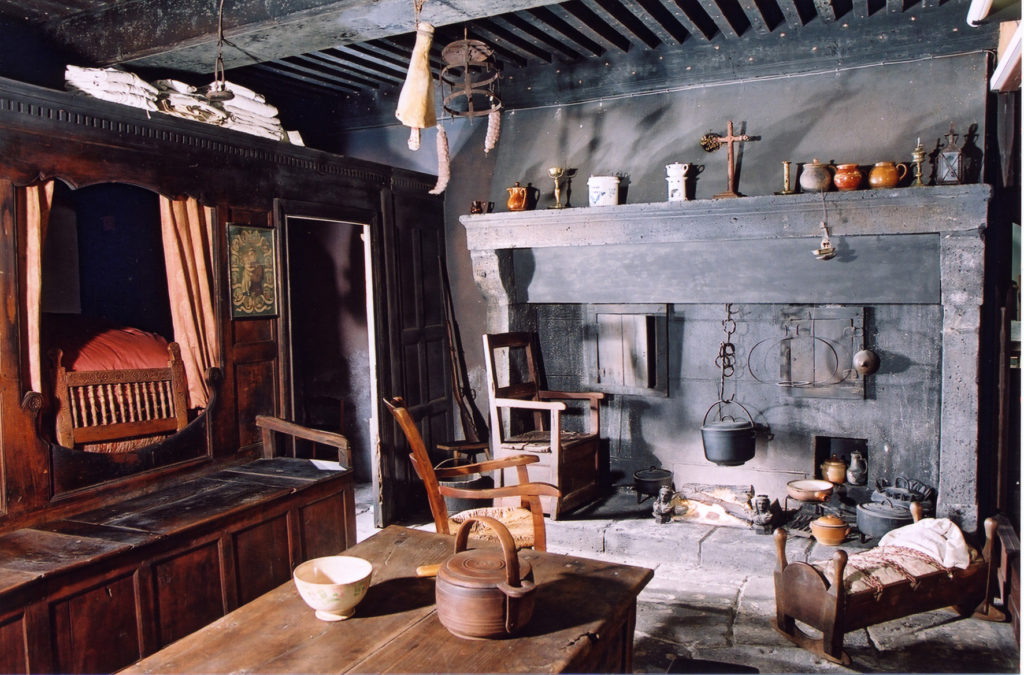 The little things in life
Another fascinating visit is Romain Grard's museum in Riom, packed with thousands of little gadgets and sophisticated tools : coffee grinders used by soldiers in the Great War, an 18th century engraved waffle iron, eggbeaters, and more… Here, you delve into a cabinet of curiosities containing no fewer than 3,000 objects collected over 25 years, an endless stream of items seemingly from every craft and profession.

There's no doubting that Romain Grard's Petit Musée de l'Objet Quotidien is a rare find!
2,000 m2 dedicated to motorbikes
Riom is also home to another fanatical collection, but one that takes up a lot more space. Guy Baster's museum is a big draw, and not just for motorcycling fanatics. More than 400 gleaming vehicles dating from 1905 to 1985 take you on a ride through eight decades of motorcycling : motorbikes, side cars, mopeds, scooters and two-wheeled vehicles of every kind…

There are some legendary specimens too, not least France's largest collection of Indian motorcycles. Just imagine your hair blowing in the wind at over a ton on the freeway!

There's only one word that springs to mind when you walk into the Musée de la Moto: wow!
Exciting museum experiences
These museums are open all year round, with not only family-friendly options but also special events for children only.

And not forgetting of course the temporary exhibitions that take place every year in Terra Volcana. For all the latest museum news, check out our blog and keep tabs on social media!