Add to favorites
Aïga spa thermal
An oasis of relaxation and wellbeing in Terra Volcana
Feel the need to recharge your batteries? Aïga Resort thermal spa in Châtel-Guyon, in stunning volcanic surroundings, is the place to be ! This temple to wellbeing taps into the thermal waters of Châtel-Guyon, combining them with the Beauty Garden range of organic cosmetics, made from flowers and kitchen garden vegetables.

With Its volcano inspired-decor, selection of locally made 100% organic wellbeing treatments (from neighbouring Correze), sporting and health activities, cookery and dietetic cuisine workshops; Aïga Thermal Spa is your complete comfort getaway, treating you to the richest and most complete spa experience possible.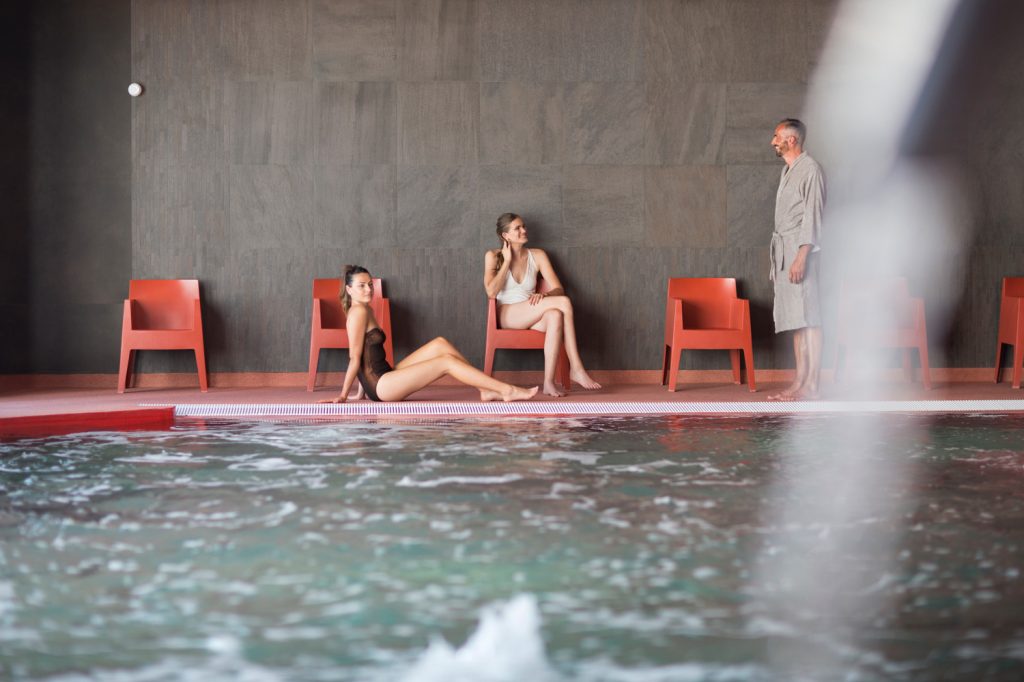 Wellbeing through health…
Our one to five half day Health & Wellbeing packages will awaken your senses, pampering you in the many and varied relaxation and recreation spaces inside Aïga : massage cubicles, whirlpool baths, hammam steam baths, experience showers, outdoor solarium, herbal tea parlour, and more…
Moreover your health & spa centre in Châtel-Guyon also features several fitness and physical activity spaces, including a coaching room, cardio sports & training gym, and aquabiking pool.

Put together and personalise your experience to match your needs and your desires!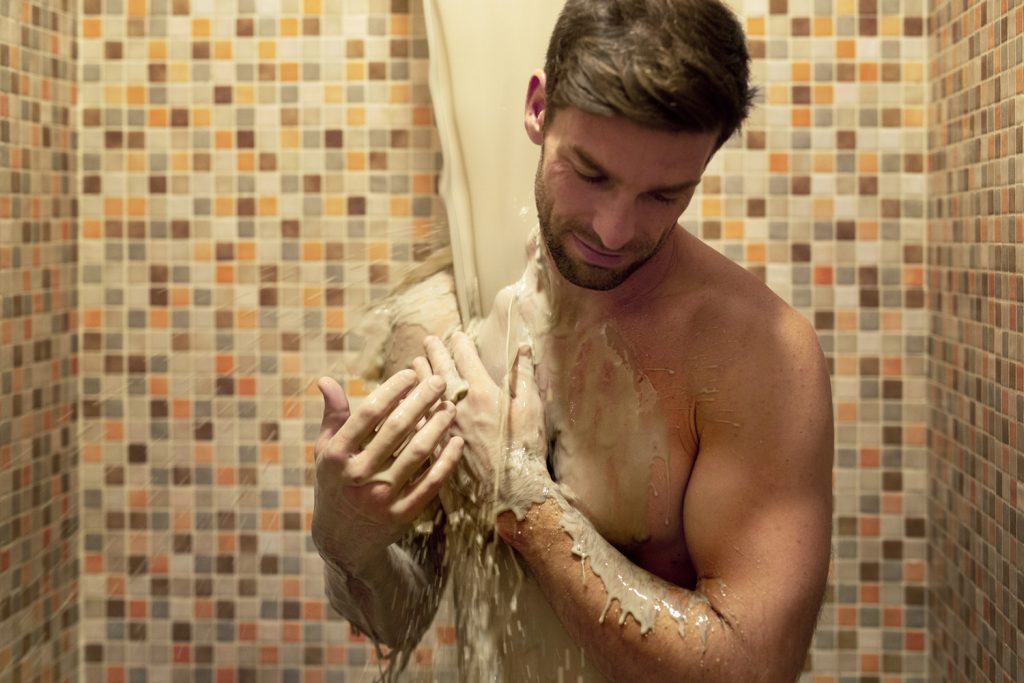 Fitness…
In partnership with the personalised sports for health specialist ASM Vitalité, Aïga Thermal Spa offers a range of health & fitness régimes to complement your health and spa treatments.
Therefore take our fitness check-up, carried out by qualified professionals, and discover the benefits of our range of indoor, outdoor and thermal pool exercise activities. 

And after you've put in the work to tone up your body, sit back and relax with unlimited use of our hammam steam bath and herbal tea parlour during your activities half-day.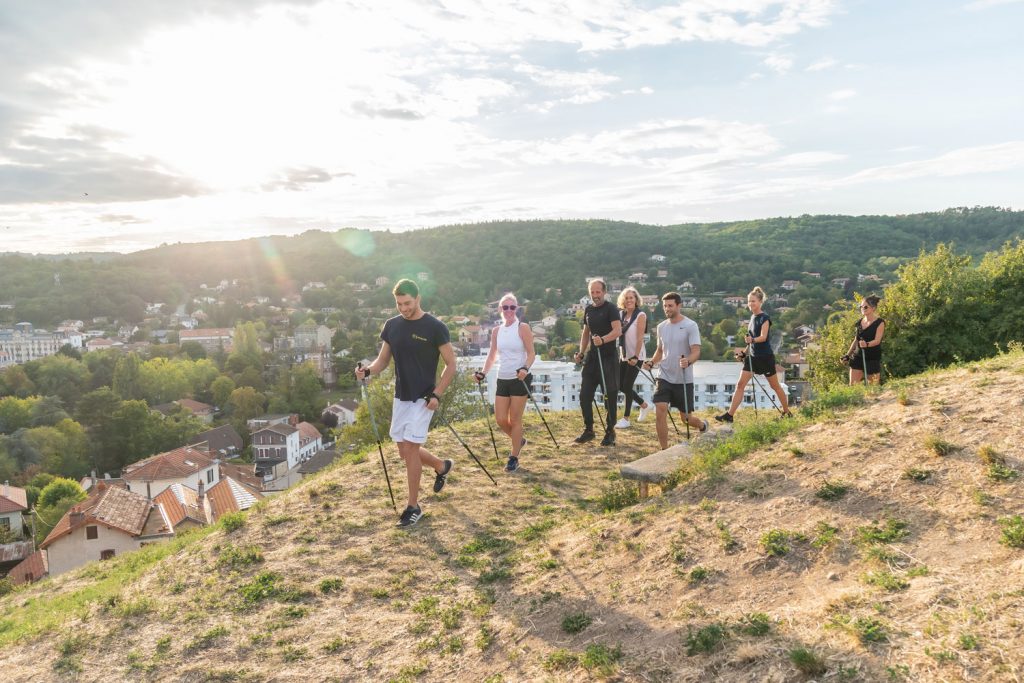 And the pleasures of nutrigastronomy!
Looking after your health is also about what you eat! At Aïga Thermal Spa in Châtel-Guyon you can join various cookery and dietetic cuisine workshops, designed to help you (re)learn how to cook mouthwatering, healthy dishes that protect and maintain a healthy gut microbiota.
Led by a dietician/nutritionist, these workshops are structured as relaxed and sociable learning sessions. 

On the menu: a healthy eating quiz, cooking a variety of recipes, and enjoying the results!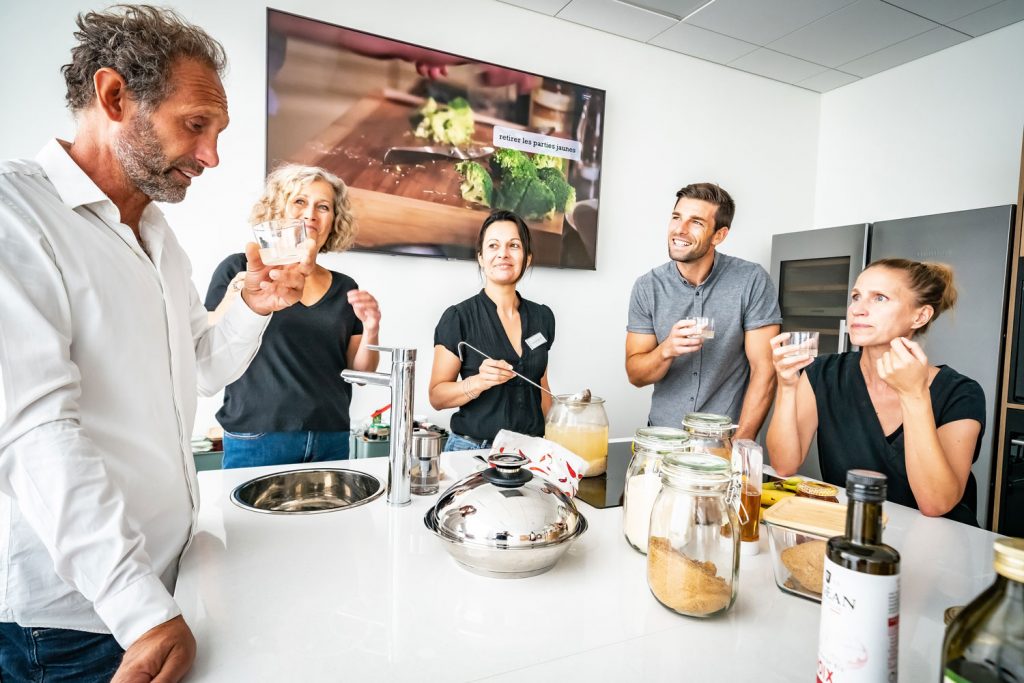 Practical informations
Open from 31 July 2020. Reservations by e-mail : resa@aiga-resort.com

Thermal Spa opening hours
Monday to Thursday: 1.30 pm to 8.30 pm

Friday: 1.30 pm to 9.30 pm

Saturday: 1.30 pm to 8.30 pm

Sunday: 10.00 am to 1.00 pm and 1.30 pm to 7.30 pm
For treatments, to avoid delays, please arrive 15 minutes before the time shown in the reception at the Châtel-Guyon health and spa centre.
What to wear in the spa
Please bring swimwear only (trunks or boxers for men).

Over the top, you wear an Aïga Spa bathrobe, bathing hat or disposable cap (provided free of charge on arrival), and bring a bag for your personal effects.

Swimwear is available to buy from the store at the Châtel-Guyon health and spa centre.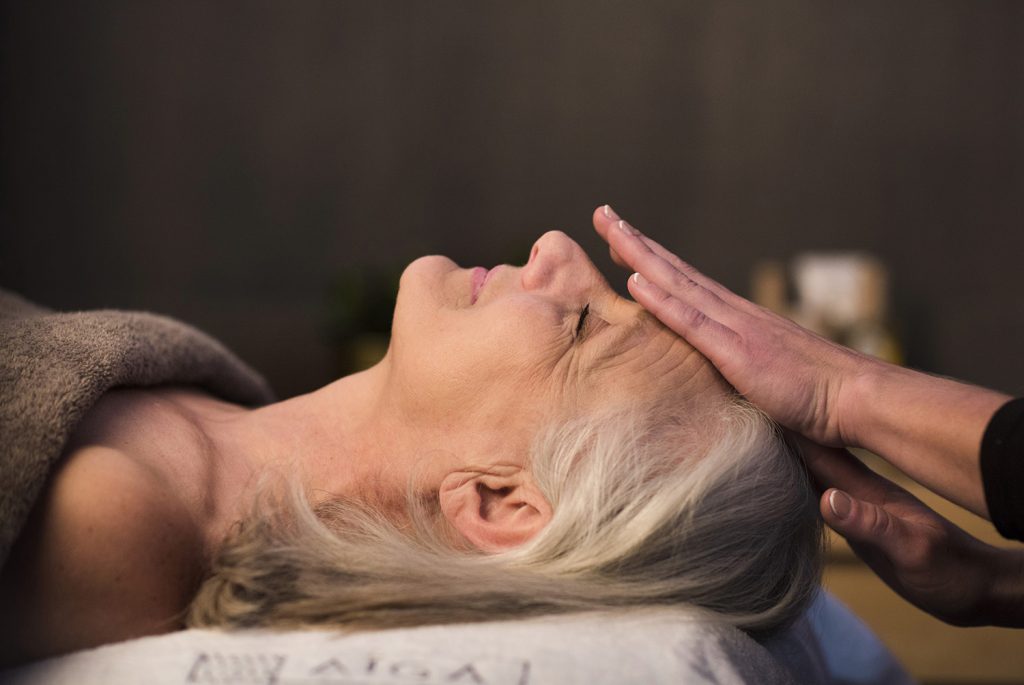 Aïga Thermal Spa – Terms and conditions of admission
A medical certificate certifying absence of contraindication is required for all treatment packages of three or more days.

A medical spa prescription is compulsory for intestinal drip treatments.

Pregnant women are permitted to undergo facial treatments and some massages only. A medical certificate certifying absence of contraindication is required.

Minors aged under 16 are not admitted to the Spa, even accompanied by an adult.
Breathe in wellbeing and vitality in Terra Volcana!
Contact:
Aïga Resort
9 avenue du Général de Gaulle
63140 Châtel-Guyon
04 73 86 00 08 – resa@aiga-resort.com