Add to favorites
Terra Volcana, a foodie destination
In Auvergne, we have a taste for the finer things in life ! The region is home to countless small farmers producing high-quality goods that are very much a part of our traditions and history.

When you come to Terra Volcana, take the time to shop with our local producers and try our specialities. With gaperon cheese, walnut oil, sweet pralines and even our very own volcanic wine, even die-hard foodies are well catered for!
Try our delicious maringuois
In Auvergne, we know a thing or two about making cheese! And the cheese we produce in Terra Volcana, in the heart of the Limagne Plain, is gaperon. Also known as Maringuois, it is made with cow's milk and fresh Auvergne garlic. According to local legend, this cheese's distinctive form was inspired by the iconic shape of the Puy-de-Dôme Volcano.

But how is it made? The name gaperon comes from 'gaspe' or 'gape', the Auvergne patois word for buttermilk. It is this buttermilk that is turned into cheese during the gaperon-making process. Salt, pepper and chopped garlic are then added to give the cheese its full flavour. The gaperon is then matured for three weeks before it is ready to eat.

In Terra Volcana, you'll find it at the Monday morning market in Maringues, and it is also sold at the various fairs around the region.
discover the benefits of walnut and hazelnut oil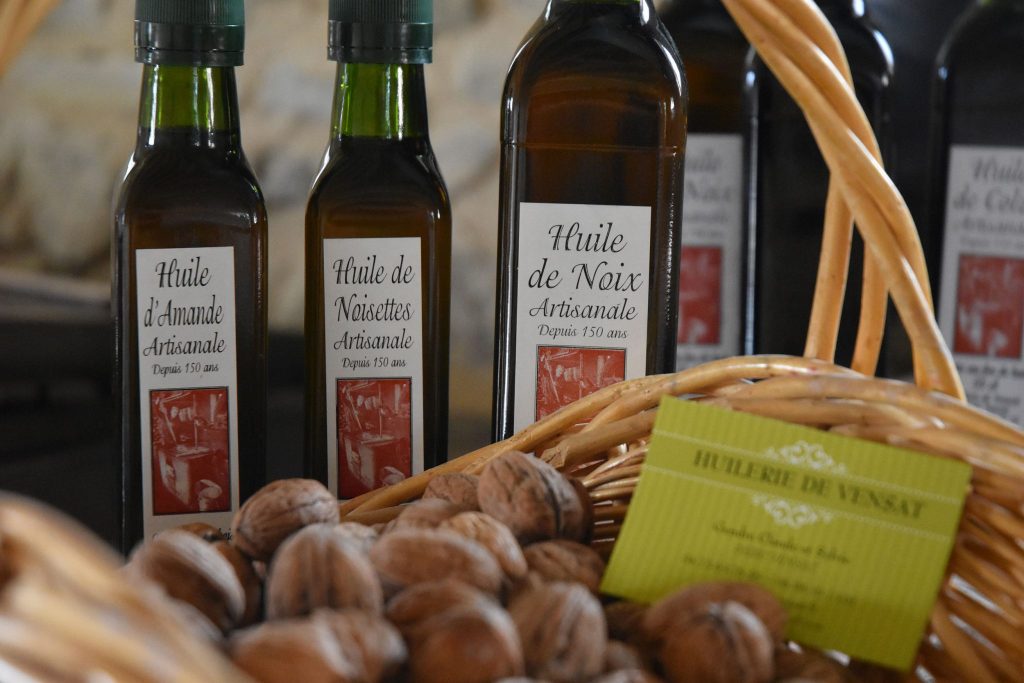 Looking for a delicious salad dressing? Try walnut oil, an Auvergne speciality. Made in the oil mills of Terra Volcana, it has a delicious flavour – and what's more it's really good for you!

At Vensat Oil Mill, the oil-pressing tradition has been handed down from generation to generation for 150 years. The carefully selected nuts they use for their oils are grown by producers from the local area and around the region. The walnut, hazelnut, almond and colza oils they sell are produced using traditional methods : crushing by hand, grinding under a millstone, boiling and then pressing of the oil from the resulting nut paste. Visitors can watch the careful production process on a free guided tour.

There is another artisanal oil producer, in Sayat at the Moulin du Bédat. Built in the late 19th century, this oil mill was forced to close in the 1960s, but the business was revived by the association Le Grand Vert in 1999. Le Grand Vert renovated the mill, keen to restore it to its former glory. The association now opens the mill to the public on Fridays from December to May, and also on Saturday mornings (by arrangement with the association). It's well worth dropping in to see how the walnut and hazelnut oils are made there.

And even better, if you bring your own walnut kernels with you, you can make your own personal walnut oil!

Incidentally, do you know how to tell the difference between walnut oil and hazelnut oil? Walnut oil has a stronger flavour, while hazelnut oil is known for its much subtler, refined taste. Taste them both and decide which you like best!
Local sweetmeats: pralines and marzipans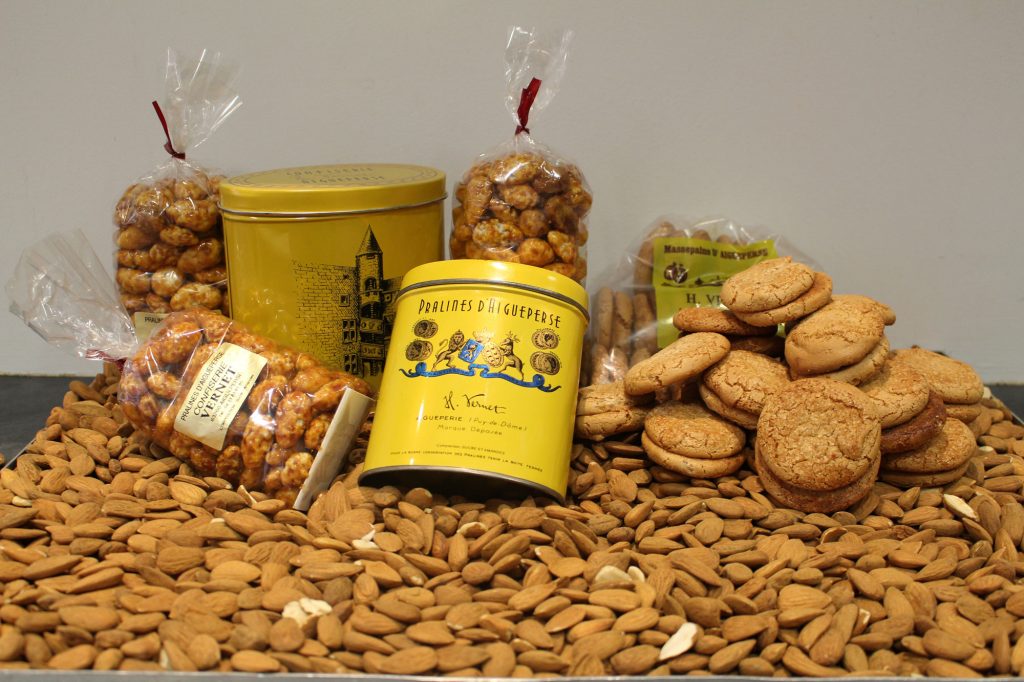 When you come to visit us in Terra Volcana, one place you really mustn't miss is Aigueperse! Because this little town is the birthplace of the famous praline, invented by a local confectioner, Monsieur Salneuve, in 1850. Ever since then, Aigueperse pralines have been hand made at Maison Vernet using a secret recipe, continuing the tradition. These delicious caramelised grilled almonds, which come in an instantly recognisable yellow box, are a firm favourite with sweet-toothed foodies everywhere.

But Aigueperse is not just famous for its pralines … It's also known for its marzipan, made from sugar, almonds and egg white. Marzipan dates back at least as far as the 16th century, and its name is thought to come from the Italian marzapane. This tasty sweetmeat is Maison Vernet's other speciality – why not pick up a box while your there?
Restorative herbal teas – and honey too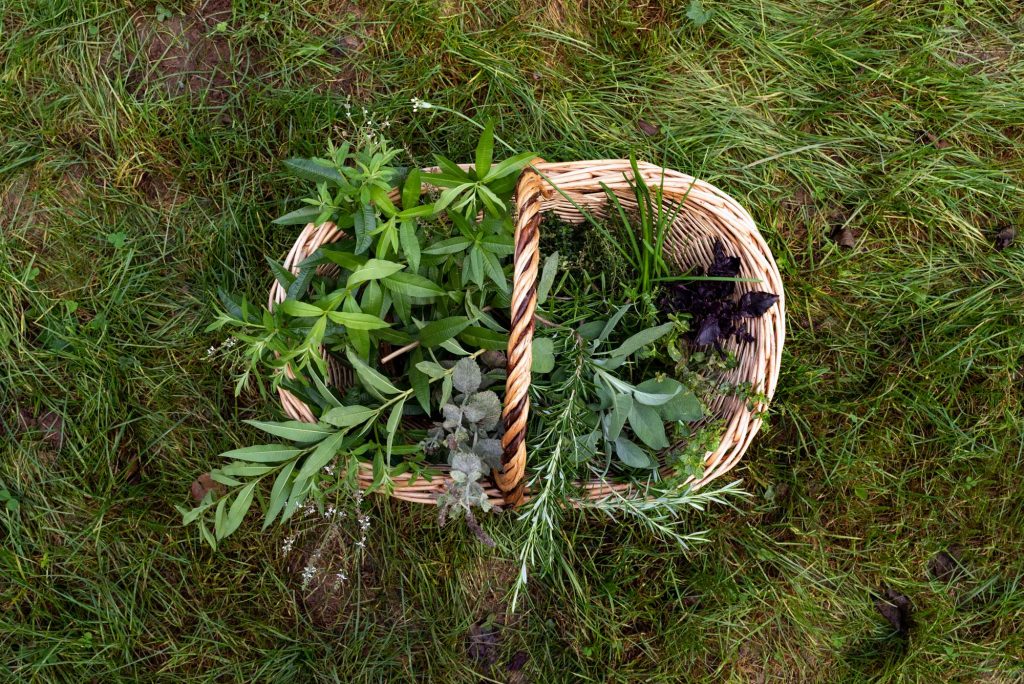 After a lovely long walk on the Limagne Plain, what better way to recover than to sit down with a refreshing herbal tea, followed by some delicious honey?

And for that, there's no better place than Happy Plantes in the centre of Volvic. Amaya will welcome you to her workshop-cum-giftshop where she makes natural, organic teas from plants picked in Auvergne. Meadowsweet, lime, camomile, wild pansy, the list goes on… In Terra Volcana, each of these plants has unique beneficial properties and different effects. Which will you go for – a detox, a tonic or just a soothing drink? And not forgetting the special 'supermum' blend! What's more – you can even create your own tea!

And afterwards, if you have a sweet tooth you should head for La Ruche des Puys in Saint-Ours to treat yourself to some honey, along with other beehive products such as royal jelly. At the same time, you can learn all about bees and the profession of beekeeper, taking a look inside a living beehive.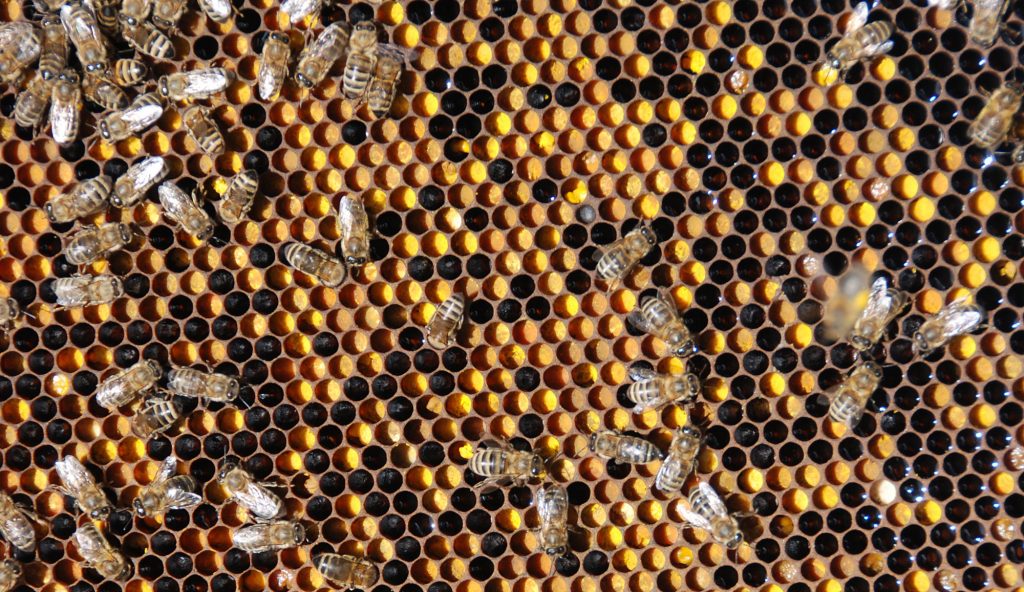 Volcanic wine – really?
The volcanic soils of Auvergne give the wines grown here their own distinctive character and personality. Made in the vineyards at Madargue, Châteaugay, Chanturgue, Corent and Boudes, the wines of Côtes d'Auvergne are authentic, fresh and mineral.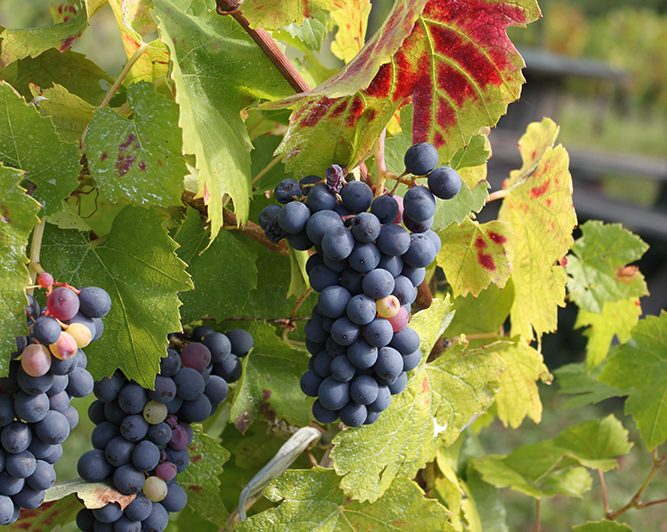 In Terra Volcana, Madargue and Côtes d'Auvergne Madargue wines are produced exclusively north of Riom, where the 17 hectares of high-quality vines make it one of the flagship products of the Côtes d'Auvergne AOC appellation. This is an original wine with a strong personality, drawn directly from the slopes of our volcanoes! The main grape varieties grown here are gamay and pinot noir for the reds and rosés and chardonnay for the whites. In Riom, whether you're a connoisseur or an occasional tippler, winemaker Benoît Montel and others will introduce your palate to our volcanic terroir.